It's been said that traveling can leave you speechless while simultaneously turning you into a storyteller. In this article, we'll discuss a few key appliances for the RV/trailer that free you from mundane, forgettable chores so you can fill your travel time with memorable experiences. More specifically, we're talking about washers, dryers, dishwashers, cooktops, and range ovens. Rest assured all of those we offer have been designed to withstand all kinds of punishing vibrations and shocks that come with life on the road.
Washers, Dryers, And Dual-Function Units
Washing Machines
A washing machine is more or less an essential item when you're going mobile. Undergarments and socks always need cleaning, and spill stains on clothes are simply unavoidable inside a moving vehicle. Scrubbing garments clean by hand is impractical and messy while moving, and it eats up a great deal of non-travel time that's better spent pursuing other activities. We've got washers designed and built with trailers and RVs in mind.
Starting with the smallest in size, there's the Avanti Top Load Freestanding Portable Washer in 1.6-cubic foot (20" wide) and 2.0-cubic foot (21.8" wide) capacities which are small enough and light enough (78 pounds) to be transported with relative ease.
Moving up, Whirlpool's 1.9 Cubic Foot Freestanding Compact Washer features a narrow width of 24" and is available with fitted mounts should you choose to stack it with Whirlpool's matching dryer unit.
If you've got more space, the Pinnacle Appliance Super 3.5 Cubic Foot Front Load Freestanding Washer measures 23.5"w x 22" deep x 33.5"h and offers advanced features such as programmable self-cleaning, pre-wash, and soak along with self-diagnosis of problems.
Dryers
Automatic dryers are a necessity also. Unless you bring a clothesline or rack with you to place outside, you'll have to hang wet clothes around the vehicle in spots where they don't impede vision or become obstacles themselves. Easier said than done.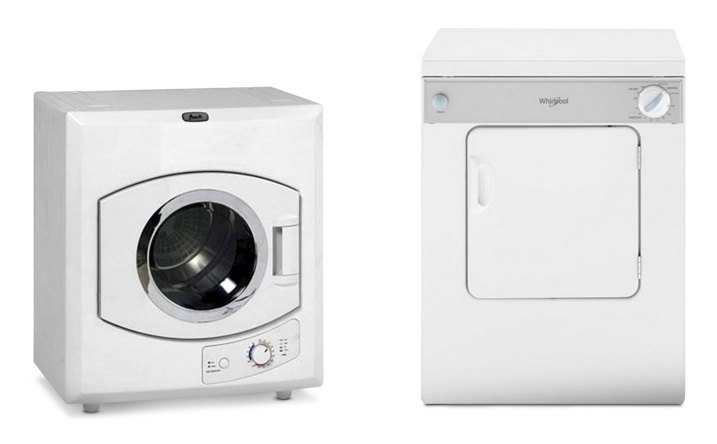 To make life simpler on the road, we've got you covered with cleverly-designed small footprint dryers that range in size from 2.6 cubic feet to 3.8 cubic feet of interior capacity. First, the Avanti 2.6 Cubic Foot Front Load Stackable Dryer (23.8" x 17.3" footprint x 27.5" height) will fit into smaller spaces and represents an extremely great value worth looking at.
Moving up in size, Pinnacle Appliance's 3.5 Cubic Foot Front Load Freestanding Compact Dryer (23.5" x 21.8" x 26.5" height) and Whirlpool's 3.4 Cubic Foot Front Load Freestanding Dryer with Accu-Dry (23.8" x 20.75" footprint x 31" height) both offer big capacity with smaller outside dimensions and mid-range value pricing.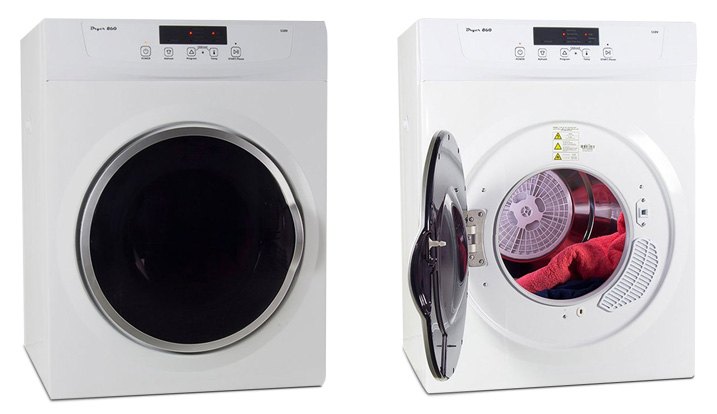 And finally, the Pinnacle Appliance Standard 3.5 Cubic Foot Front Load Freestanding Compact Dryer (23.5" x 22.6" footprint x 32.3" height) and Whirlpool 3.8 Cubic Foot Front Load Freestanding Compact Dryer (23.4" x 23.3" footprint x 33.3" height) offer more programmable features and are slightly taller.
Dual-Function Washer/Dryers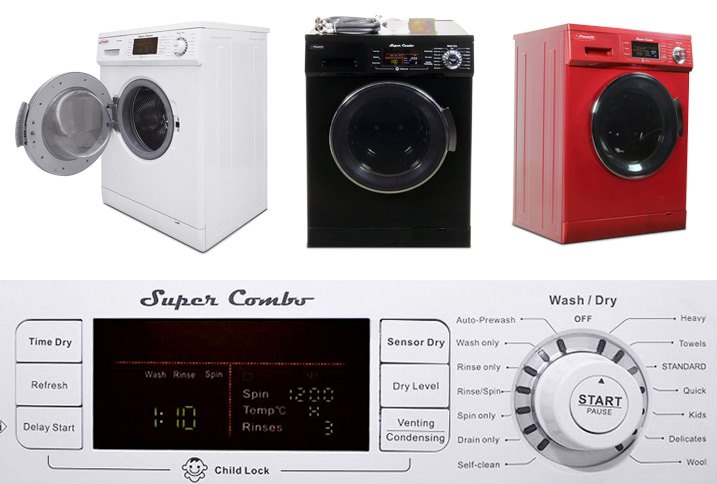 If you can live without the ability to wash one load at the same time you dry another, one of our dual-function washer/dryers may be worth considering if you've got a small amount of space. Although generally not common in the United States, dual-function units are very popular across Europe where quarters are generally more cramped. After being in production for decades, washer/dryer combos have been perfected in form and function, and accomplish both tasks very reliably without compromise.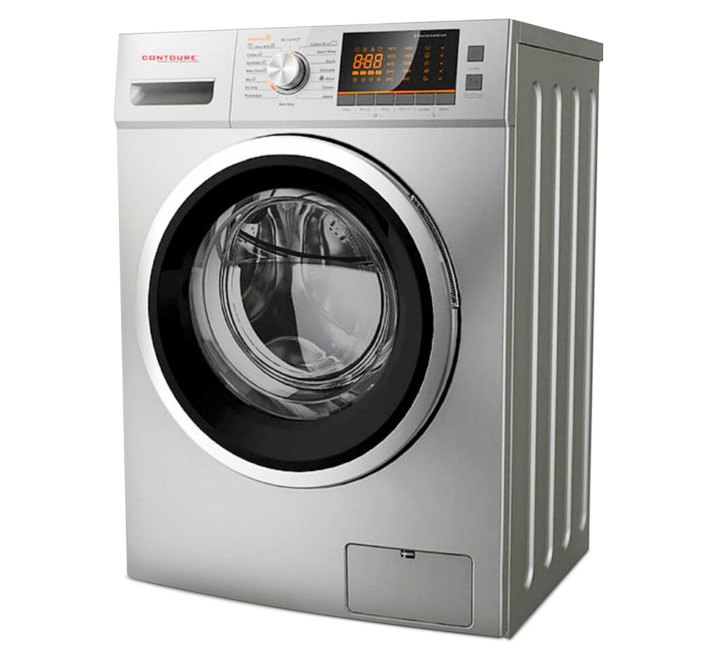 In order of size, we present the Contoure Ventless 2 Cubic Foot Combo Washer/Dryer, Contoure Ventless 2.7 Cubic Foot Combo Washer/Dryer, and the Pinnacle Appliances Super Combo 3.5 Cubic Foot Front Load Freestanding Compact Washer & Dryer.
Dishwashers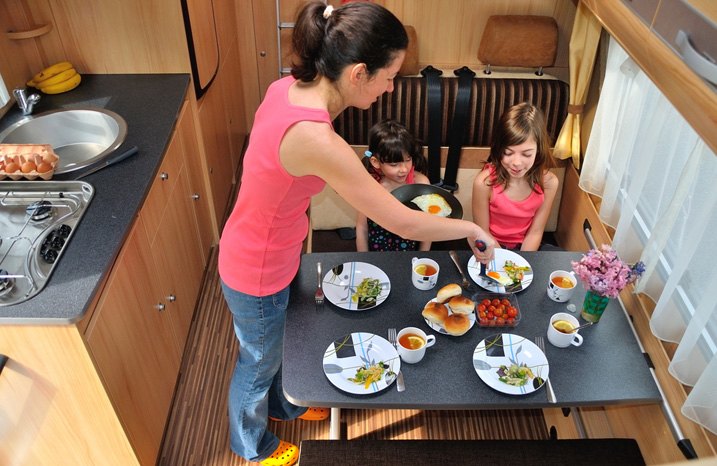 It's a fact that hand washing dishes uses 3 to 5 times as much water as an efficient dishwasher. Because conserving water and creating less sewage to pump is always an important consideration on the road, we present trim, efficient, and powerful dishwashers created specifically for RV/trailer use.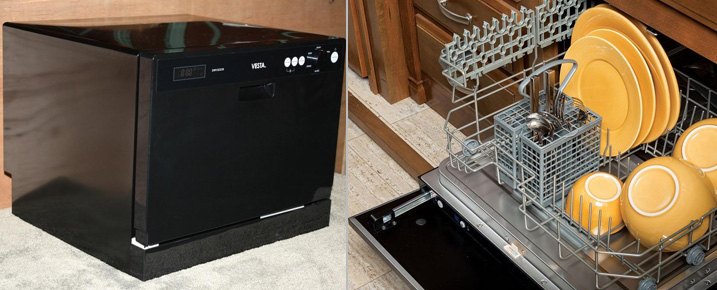 Dishwasher Drying Methods
Modern dishwashers use one of a few different methods to dry dishes. "Convection" drying means dry outside air is drawn in from a vent underneath the door down low. As that air warms, it forms a moving convection current inside the dishwasher that evaporates water off the dishes as it passes upward and out through separate vents.
"Residual" heating is when dishes are dried with existing heat already generated during wash cycles. Instead of drawing in outside air, hot water is used during a final rinse cycle to create heat inside the dishwasher which causes leftover water drops to evaporate.
"Heated" drying means a dishwasher is equipped with a heater element that does the drying. Since this method uses more electricity, heated hot air dryer setups are not common in dishwashers designed for trailers and RVs.
Capacity Ratings
Capacity ratings of dishwashers are defined in standard terms of "places", which refers to the number of place settings a dishwasher can hold. As specified by the Home Appliance Manufacturers Association, a place setting is made up of 1 large dinner plate, 1 smaller hors d'oeuvres plate, 1 salad bowl, 1 coffee cup & saucer, 1 drinking glass, and 5 utensils.
For reference, traditional full-size dishwashers found in most houses will typically hold 12 to 16 place settings. Dishwashers for trailer/RVs, however, are available in smaller dimensions - all of which are designed for standard 120 volt mobile electrical systems.
Dishwashers We Offer
In our dishwasher product descriptions, we list details you'll want to know such as drying method, capacity, voltage specifications, water use per cycle, outer dimensions, and more. Note that "built-in" units are not finished on all sides because they are meant to be placed inside a cabinet or console of some kind. Conversely, "free standing" dishwashers are nicely finished on all sides and are more suited to being placed where they'll be fully visible.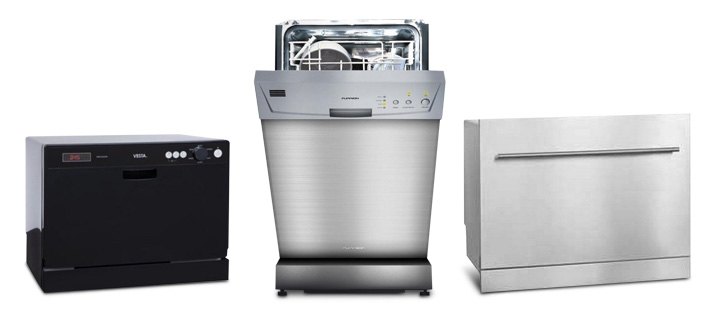 If your floor space requires a narrower dishwasher but height clearance is plentiful, there's the Furrion 8 Places Built-In Convection Dishwasher (19" X 24.1" x 34.4") with upper and lower racks. If you have a limited height restriction but more floor space, we've got single-rack dishwashers such as the Westland Vesta 4 Place Freestanding/Built-In Convection Dishwasher (22.5" x 11.2" x 18.7"), Westland Vesta 6 Place Built-In Convection Dishwasher (21.6" x 17.3" x 20.7"), and Furrion 6 Place Freestanding Residual Dishwasher (25.4" x 24.4" x 22.4").
Cooktops & Ranges
Because room is limited in trailers and RVs, many customers opt for space-efficient cooktops or ranges to create home-cooked meals, hot coffee, and more. For reference, a cooktop is an assembly with hot plates or burners which can be either separate and portable, or permanently attached inside the top of a cabinet or other surface. A range is a unit that contains a cooktop burner assembly on top of a built-in oven.
Cooktops

If you prefer small and portable when it comes to cooktops, we have a few great values that can be carried anywhere - all of which are self-contained with cords that plug into any standard electrical outlet. Take a look at the Nesco 1-Burner and 2-Burner Stainless Steel Cooktop units along with the Mings Mark GoWise USA 1-Burner Cooktop.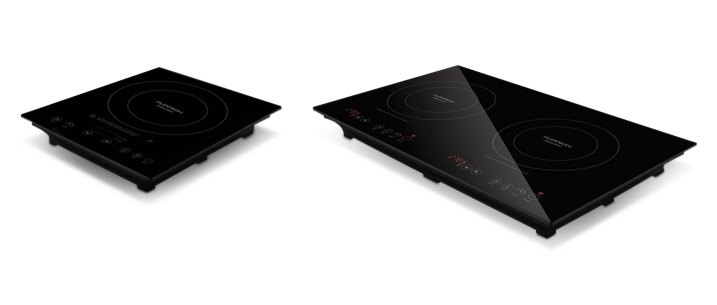 For permanently installed cooktop sections, we've got both electrical and gas setups. For those that prefer electrical, we've got the flush, black-glass Furrion Built-In Cooktop available in 1- and 2-burner configurations.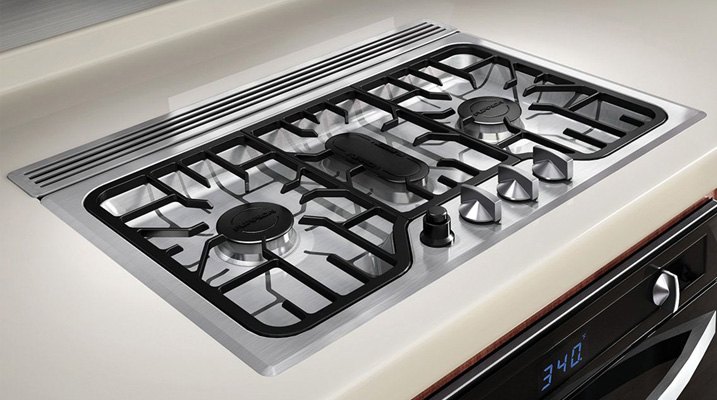 For gas cooking, we've got the Suburban 2 Burner or 3 Burner Drop-In Gas Cooktops (available with cover lid piece), the Suburban 3 Burner Slide-In Gas Cooktop, and Furrion 3 Burner Stainless Steel Gas Cooktop - all of which feature brushed stainless steel backing plates with black grates. For a stylish choice, the Furrion 3 Burner Black Gas Cooktop features a surround piece that's finished in black rather than brushed stainless steel, and a folding tinted glass cover that sits flush when the burners are not in use.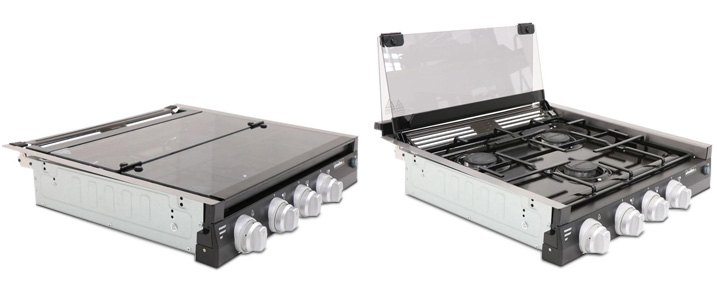 Ranges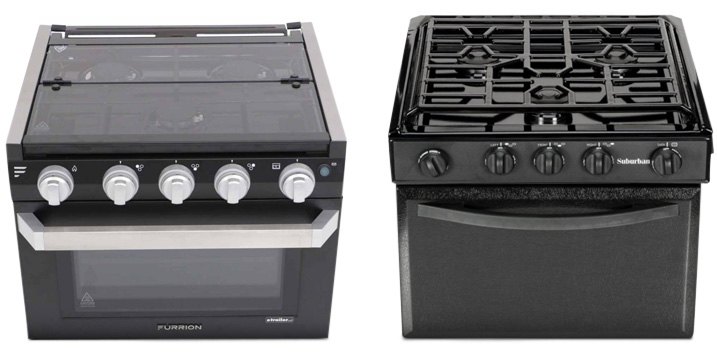 If you're looking for a complete range unit, Furrion continues the folding glass cover theme (referenced in the Cooktops section above) with their 3 Burners Gas Range gas oven with total outer dimensions of 21.5"w x 22"d x 16"h. Or, choose Suburban's 3 Burner Gas Cooktop Range in a smaller size (17"w x 21"h x 17"d) or larger size (26.5" x 25.5" x 24.5"). Should you prefer a separate, built-in gas oven and have the space, we recommend the Furrion Stainless Steel Built-In Gas Oven with LED Knobs.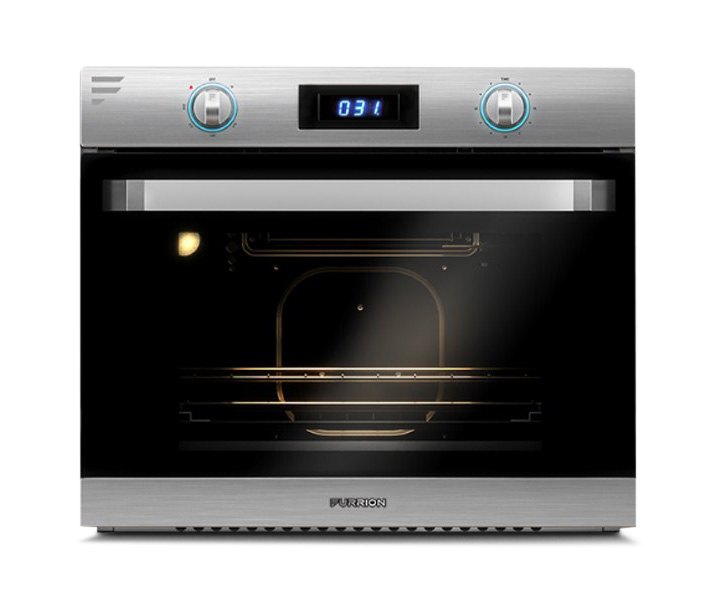 This concludes our look at dishwashers, washers & dryers, and cooktops/ranges designed for RVs. Note that we also carry a variety of parts for them as well as other interior appliances tailored for the mobile life such as refrigerators, microwaves, small appliances, furniture, lighting, bathroom components, GPS systems, propane tanks, air conditioners and heaters, and much more.

We also encourage you to browse through other sections of CAMPERiD where you'll find some great RV/trailer exterior equipment, plumbing-related supplies, electrical, maintenance-related products, towing/hitch hardware, and much more. Should you have questions about anything on our website, we'll be happy to help seven days a week!